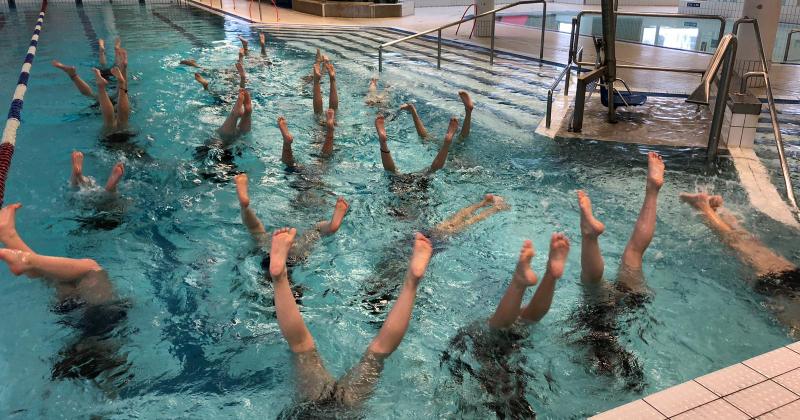 Summer 2023 Swimming Schools
Week 22 
May 29th to June 1st 
Monday to Thursday 
At 16:00-17:15 Beginners group 
At 17:45-19:00 Beginners group 
Week 23 
Monday June 5th to Thursday June 8th 
Monday to Thursday 
At 11:30-12:45 Beginners group 
At 13:30-14:45 Technique group (Technique group has 25m swimming requirement) 
Week 24 
June 12th to June 15th 
Monday to Thursday 
At 11:30-12:45 Beginners group 
At 13:30-14:45 Beginners group 
Twenty children are admitted to one group.
Beginners swimming classes have no swimming skill requirements.
Swimming classes cost 32€/group.
Age limit for classes is five (5) years old. The child must have turned five years old before the start of classes.
The scheduled time for the classes is time spent in the pool area, please arrive on time.
In the beginners classes, the parent or guardian escorts the child to and from the pool area. 
Registration for the classes start May 16th 13:00 through Vello. 
https://vello.fi/nuoriso-ja-liikuntapalvelut 
For more information contact: uimaopettaja@uusikaupunki.fi