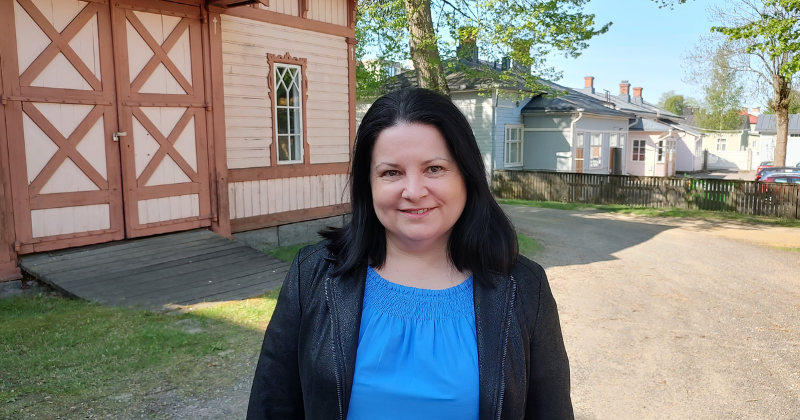 Housing Consulator Sari Siivonen is assisting with housing challenges
In April, Sari Siivonen took up her role as a housing consulator for the city of Uusikaupunki. Her services are available to all residents of Uusikaupunki who are facing issues related to housing.
The housing consulator can be contacted in any situation involving housing problems. These might include issues related to financial difficulties, eviction threats, disturbances in housing, home maintenance, or neighborhood disputes. Support and guidance are also provided for those seeking accommodation. The housing consulator's services are provided free of charge.
"Never hesitate to reach out if you have a housing-related concern, no matter how big or small," encourages Sari. "You don't have to worry alone. Reach out bravely and we can work together to find solutions."
The objective of housing counseling is to ensure secure housing and to reduce issues such as rental debts, housing disturbances, and evictions.
New challenges in a new city 
Sari brings with her a wealth of experience from a long career in child protection. With many working years still ahead of her, the opportunity to embrace new challenges led her to Uusikaupunki. As a housing advisor, she leverages her strong social skills while simultaneously developing a new work approach.
"I'm grateful for my years in child protection, which have shaped me and taught me a great deal about life and people, especially about myself," Sari reflects. "I've learned that sometimes the hardest thing is to look at oneself in the mirror, and that problems aren't solved by sweeping them under the rug, but by discussing them openly."
"Change is only possible if you truly desire it, and as a housing consulator, my role is to support the client through the various stages of change," she continues.
According to Sari, the work has proven to be engaging and has presented a balanced amount of challenges. At times, it has been necessary to pause and let thoughts settle in order to best address the concerns of the clients. The clients have been pleasant, and the act of helping has been rewarding.
Uusikaupunki was already familiar to Sari, so her work routine in the new location has started off smoothly. She praises the city for its short distances and quality food, and as a food lover she has been pleasantly surprised by the rich variety of restaurants.
However, the most significant impression made on her in the city has been by the people and the sense of community. She gives special recognition to the Hakametsä residents' association, which has done remarkable work in enhancing the residents' comfort and community spirit by organizing various activities. She hopes to see similar initiatives throughout the city in the future.
Read more about housing consulation: