Recreation room and band instruments
On the ground floor of Cultural Centre Cruselli there is a recreation room which includes band instruments and some space for visual arts. You can reserve the room free of charge.
Reserve the room by contacting us:

Cultural Services Manager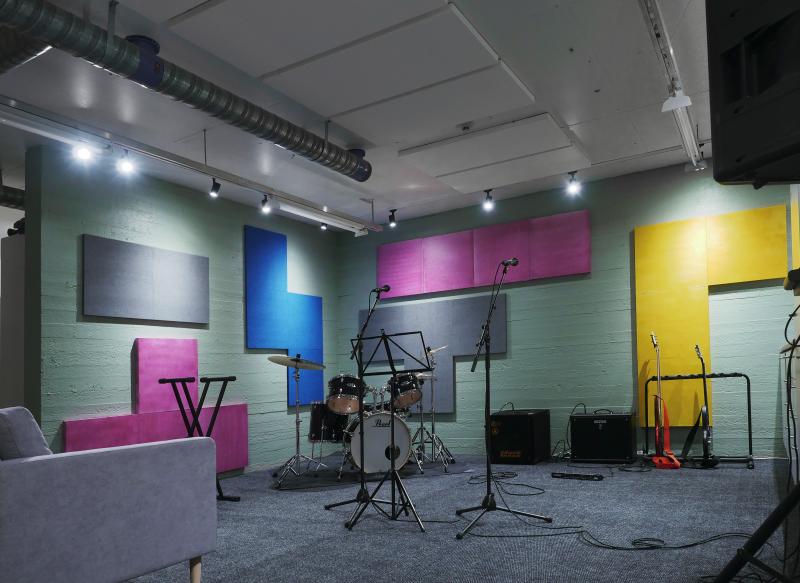 Instruments and other equipment:
Drum set
Electric guitar and an amp
Electric bass guitar and an amp
Keyboards
Four vocal microphones
PA system (loudspeakers and mixer)
Option for connecting a phone, a computer or similar equipment to the PA system (3,5mm plug)
Ear plugs, plectrums
Visual arts equipment:
Other:
Coffeemaker
Microwave oven
You can bring your own equipment to the recreation room with your own responsibility as long as they don't disturb other users.