All Uusikaupunki playgrounds have at least a sandbox, swings, and a slide. 
The biggest and best equipped playgrounds in Uusikaupunki are Leijonapuisto on the shore of Kaupunginlahti and Saarnisto playground near Saarnisto school. Both of them have a wide variety of multi-functional structures for children to enjoy. There is also a dino-themed playground in Pietola that has four large dinosaur climbing structures. 
Sled hills 
The City does not maintain sled hills. The Leijonapuisto and Saarnisto playgrounds have hills that are suitable for sledding, snow conditions permitting.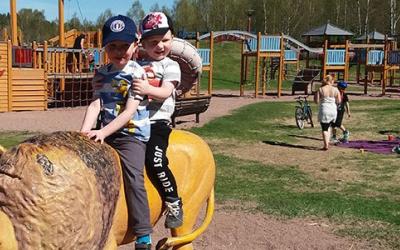 Leijonapuisto on Uudenkaupungin suurin leikkipuisto, jossa on välineitä perheen pienimille kuin...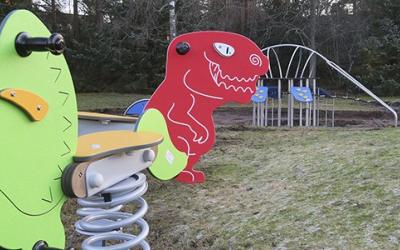 Dinosaurus-teemainen leikkipuisto Pietolassa on pienten seikkailijoiden suosiossa. Puistossa on...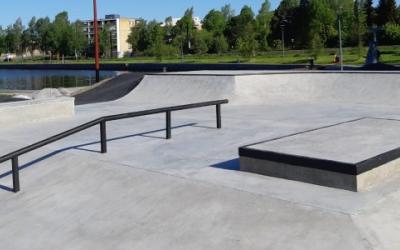 The pumptrack and skatepark can both be used free of charge 24 hours a day. A magnificent skatepark...
Playgrounds in city centre
Playgrounds in Kalanti
Playground in Lokalahti
Playground in Pyhämaa