Scenic fields and meadows of Sorvakko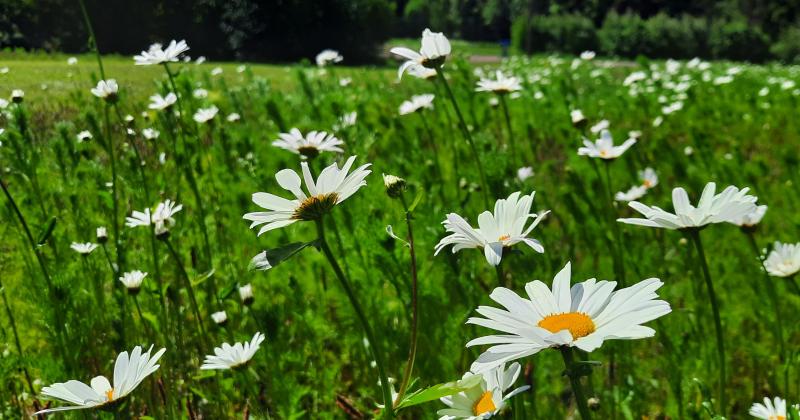 Rules, instructions and safety
Technical data and equipment
Sorvakko's disc golf course is sown with scenic fields and meadows. 
There are four scenic fields in the area. The fields are not intended for walking. They are used for cultivating annual plants and they follow a five-year crop rotation plan. There is a wide variety of crops in the area, and the aim is to make sure that every year some of the fields are reserved for flowering plants. The flowers are mainly meant to be admired on the spot, but some species can be picked if this is indicated by means of a separate signboard. 
The throwing lanes of the disc golf course are surrounded by meadows. The meadows are perennial and intended for walking. Their vegetation develops gradually. The flowers in the meadows may be admired but not picked; they need to stay in the ground so that they can produce more seeds for us to enjoy their beauty also in the coming years. Meadow flowers are accustomed to low-nutrient conditions and they need a lot of light, which is why the flowers are cut down after flowering and cleared away. In the initial years, meadows can be cut down already in early summer to increase nutrients and reduce unwanted weeds.