Santtio beach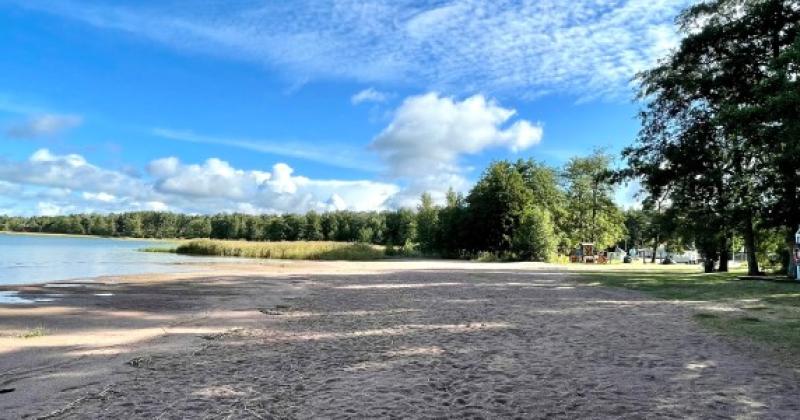 Address
Kalalokkikuja 14
23500 Uusikaupunki
Finland
Arrival
Parking: There is a marked parking area about 50 metres from the camping ground gates.

Driving instructions: At the traffic lights at the Laivanrakentajan tie and Hiuntie junction, take Hiuntie towards Lepäinen. After about 100 metres turn left to Kalalokkikuja. Drive about 300 metres and turn left at the campsite intersection. The distance to the beach is about 300 metres.
Technical data and equipment
Uimarannalla on pukukopit, kylmä suihku ja pieni lasten leikkialue.
Ranta on leirintäalueen yhteydessä, josta löytyy mm. kioski ja kahviotilat.
Leirintäalueella on mahdollisuus välinevuokraukseen.
Description of the beach: 
Coastal beach. A popular sandy beach only about 1.5 km away from the market square.
There is a camping ground next to the beach with a kiosk and café, for example. You can rent various equipment at the camping ground.
The beach has changing facilities, cold showers and a small play area for children.
Characteristics and quality of the seafloor: Sandy base. The seafloor is soft on the edges of the beach area.
The water deepens about 50-70 cm during the first 40 metres, after which it quickly deepens to about 2 metres.