Hiu beach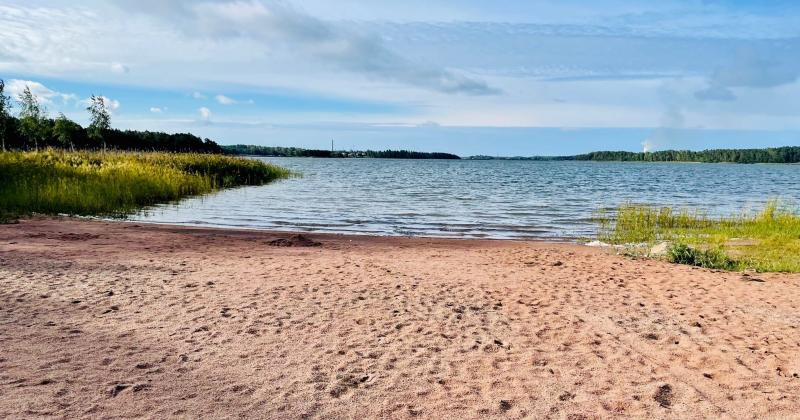 Address
Hiuntie 214
23500 Uusikaupunki
Finland
Arrival
Parking: There is a small parking area next to the volleyball courts. The area is not marked.

Driving instructions From the traffic lights at the Laivanrakentajantie and Hiuntie junction, take Hiuntie in the direction of Lepäinen and drive for approximately 2.2 km. Turn left to Hiu beach at the volleyball courts. The beach is about 150 metres from there.
Technical data and equipment
Pieni hiekkaranta, jossa pukutilat ja yksi penkki.
Alueella ulkokäymälät. 
Rannan läheisyydessä mahdollisuus pelata rantalentopalloa kolmella kentällä.
Rannan läheisyydessä jäätelökioski.
Description of the beach:
Coastal. Small sandy beach with changing rooms and one bench.
There are also outdoor toilets.
There are three volleyball courts by the beach.
There is also an ice cream kiosk near the beach.
The Hiu beach is popular with families with children.
Characteristics and quality of the seafloor.
The water is shallow and deepens slowly.
Sand/clay base. The bottom of the lake becomes softer the further you get from the shore.
The depth of the lake is roughly 1.6 metres at 200 metres from the shore.