Haimio beach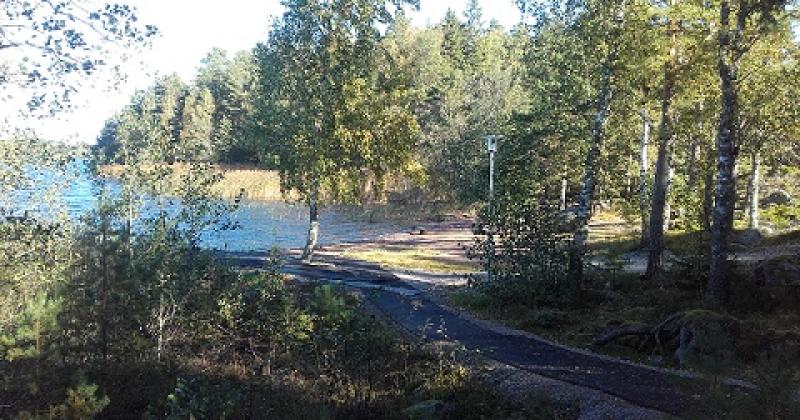 Address
Haimiontie 351
23500 Uusikaupunki
Finland
Arrival
Parking: There is a small parking area close to the information board about 150 metres from the beach. The area is not marked.

Driving instructions: At the traffic lights at the Laivanrakentajantie and Raumantie (no. 43) junction, take Raumantie (no. 196) in the direction of Pyhäranta and drive approximately 5.7 km. Turn left onto Elkkyistentie. Drive approximately 4.9 km. Continue straight along Haimiontie for approximately 350 metres. Turn left once you get to the threeway junction. Drive approximately 3.2 km. At the threeway junction, choose the road leading to the right. You will see a barrier. The distance to the beach is about 120 metres.
Technical data and equipment
Rannan yhteydessä yleisessä käytössä oleva sauna. Saunalla pukutilat.
Alueella grillikatos ja ulkokäymälät.
Description of the beach:
Freshwater lake.
A small sandy beach surrounded by rocky slopes.
There is a swimming pier on the beach.
Water depth at the end of the pier is approximately 1.6 metres.
There is a public sauna on the beach.
The sauna is equipped with changing rooms.
The area includes a barbecue shelter and outdoor toilets.
This is a popular beach, also used by families with small children.
Characteristics and quality of the lakefloor.
The water gets deep rather quickly. Sand and clay base.