Eräinenkari beach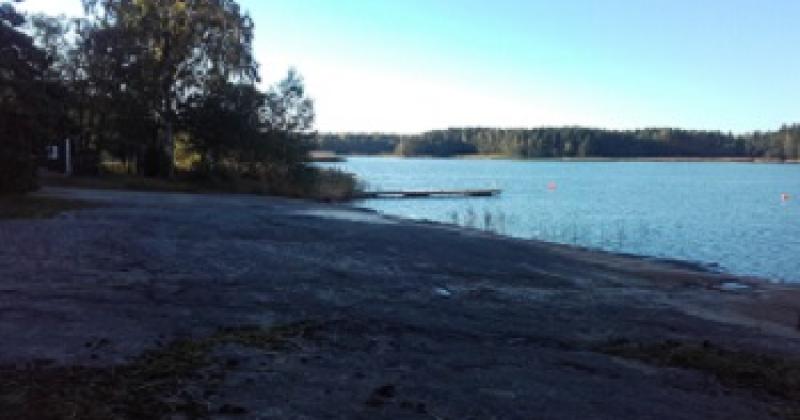 Address
Eräistenkarintie 31
23450 Lokalahti 
Finland
Arrival
Parking: There is no parking area as such, but there is enough space to park in the surrounding area.

Driving instructions: From Lokalahti Church, drive about 1.2 km along Varanpääntie. Turn left onto Tirkkalantie. Drive approximately 1.7 km. At the threeway junction on Muntilantie, continue straight along Tirkkalantie. Drive about 2.4 km. Turn left onto Eräistenkarintie. Drive approximately 300 m. Turn right at the Eräistenkari sauna intersection. The beach is about 130 metres away.
Description of the beach: 
Coastal.
A small and peaceful rocky beach.
The beach includes changing rooms and a swimming pier next to the sauna.
Water depth at the end of the pier is about 1.9 m.
The beach has an outdoor toilet.
There is boat traffic close to the beach.
Characteristics and quality of the seafloor.
The water gets deep quickly. Soft, clay base.