Information about the conditions of ski tracks in Uusikaupunki can be found on the Sports Tracker Latukone Uusikaupunki website (in Finnish.)
Sorvakko/Ykskoivu
Ski tracks 3,6 km ja 4,6 km, lights 7-22
Etelälinjakatu 2, 23500 Uusikaupunki
Karttapalvelu
Kivimäki
Ski track 1,3 km, lights 5-23
Liljalaaksonkatu 26, 23500 Uusikaupunki
Karttapalvelu
Santtio
Ski track 2 km, lights 5-23
Liljalaaksonkatu 26, 23500 Uusikaupunki
Karttapalvelu
Hakametsä
Ski track 1 km, lights 7-22
Tammitie 12, 23500 Uusikaupunki
Karttapalvelu
Lasamäki
Ski track 1,8 km, lights 7-22
Park area Lokalahdentie 217 ja Sundholmantie
Karttapalvelu
Käätyjärvi
Ski track on the lake 1,5 km
near to Jalavatie 3, 23500 Uusikaupunki
Hiunaukko
Ski trak on the sea 6 km 
Merimetsonpolku 2, 23500 Uusikaupunki 
Kalanti
Ski track 1,3 km, lights 7-22
Sahantie 68, 23600 Kalanti
Karttapalvelu
Kalanti, Hallu
Ski track 800 m, lights
Maxinpolku 15, 23600 Kalanti 
Karttapalvelu
Lokalahti kuntorata
Ski track 1 km, lights 7-22
Palomäentie 5, 23450 Lokalahti
Karttapalvelu
Lokalahti peltolatu
Ski track 5 km
Varanpääntie 61, 23450 Lokalahti 
Pyhämaa kk
Ski track 1,8 km, lights 6-22
Mäkitarhantie 18, 23930 Pyhämaa
Karttapalvelu
Vakka-Suomen kuntoputki Vahterusring
Indoor ski track 1 km
Liljalaaksonkatu 27, 23500 Uusikaupunki 
Read more: Vahterusring, tel. 02 844 3939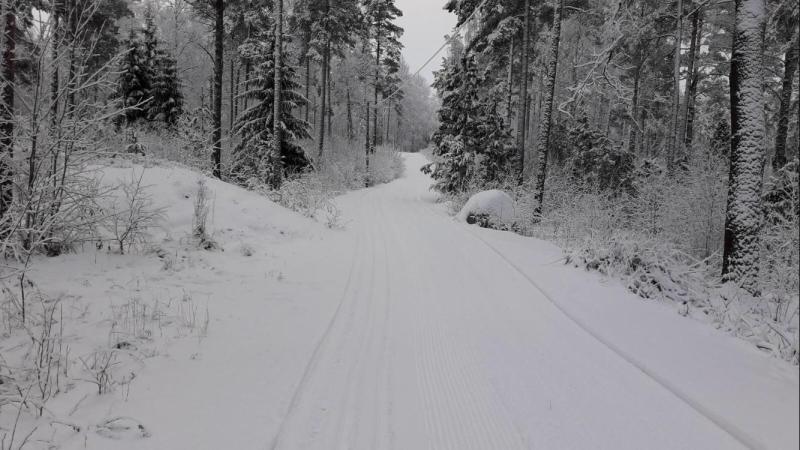 Generally known rules for using ski tracks:
Please show consideration for other skiers.
Ski on the right ski track, overtake on the left.
Keep a sufficient distance to the person skiing before you.
Ski in the direction shown.
Faster skiers give way to slower skiers, and persons who ski alone give way to persons who ski in file.
Do not ski right behind another skier.
Do not switch the ski track when skiing downhill.
Take your breaks on the side of the ski tracks.
You have a responsibility to help in case of an accident.
Ski tracks are meant only for skiers
A ski track means the area that has been prepared for skiing as a whole: both the ski tracks for classic style and the level area for skating style skiing. Walking is prohibited on the ski tracks for safety reasons.